Make Eagle Speak calls from Slack
/EagleSpeak makes things easy
Using Eagle Speak in Slack is so simple that you only need to remember one thing... Type /eaglespeak to invite someone to a call...That's it!
Anyone can join the fun
After someone types /eaglespeak in a channel all anyone has to do is join the call to start talking, share their screen, video conference and more.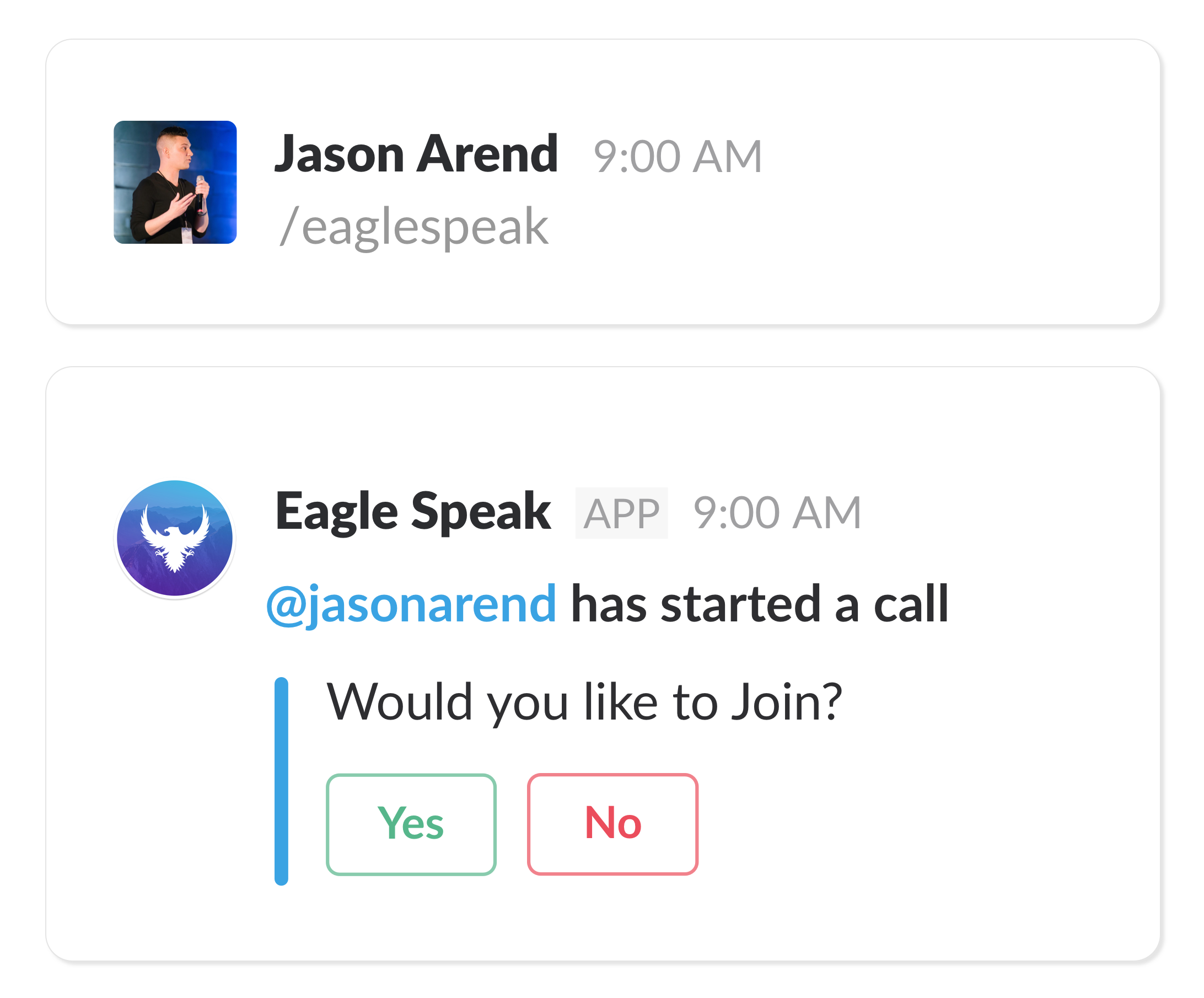 Watch the Keynote
Watch us unveil the upcoming Eagle Speak communication and collaboration platform at the eFactory Accelerator Demo Day Event. See live demonstrations of advanced voice command, audio calls, file sharing, instant screen shots, live screen sharing, integrations, and more.